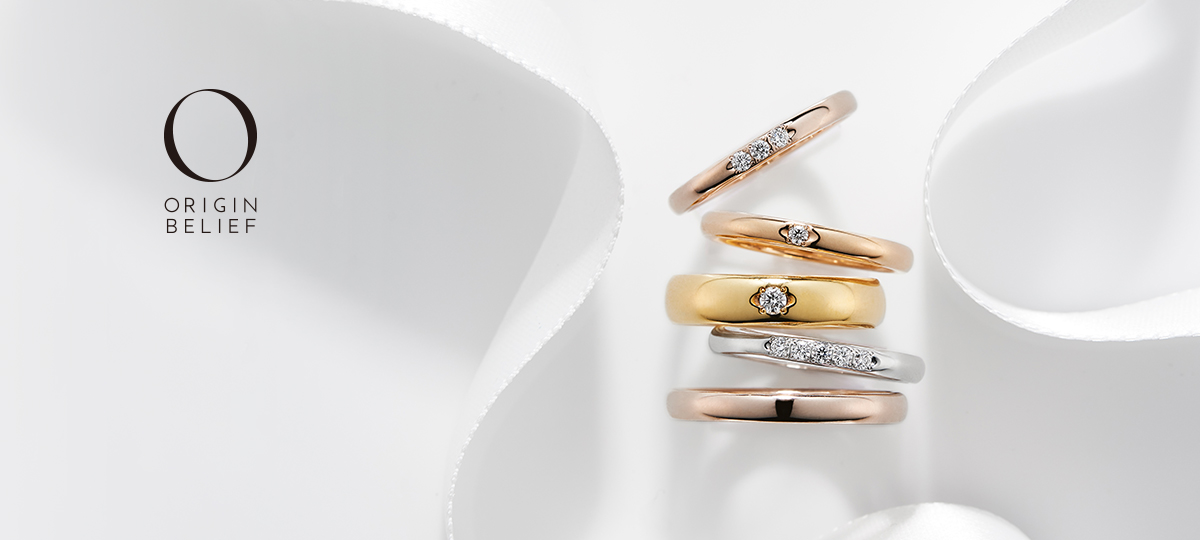 Perfect for you, perfect for me.
Choose from diverse combinations, for a personalized made-to-order ring
『原点』をモチーフに、研ぎ澄まされたシンプルな美しさを表現したシリーズ。
独自の技法でひときわ光をまとうメレダイヤモンドも、カスタマイズ次第。
生まれたての無垢な輝きを放ち、指にとけ込むような極上の着け心地を備えたリングです。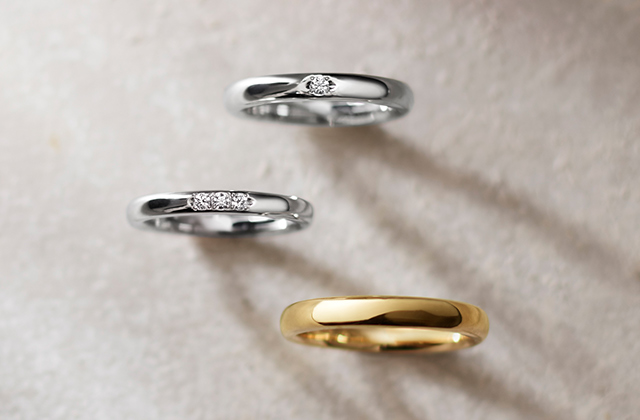 Concept
A collection of supreme simplicity and sophisticated beauty,
based on a timeless design derived from aesthetics of subtraction.
Your vows in your very own shapes.
Enjoy a made-to-order style that fits your own while pair with your other half.
From the width, material, to the number of melee diamonds, you can create a special combination that perfectly fits your own personalities and tastes.
Personal Order
Simple, yet uncompromising.
Choose from 4 different widths, materials, and diamond settings to customize it your way.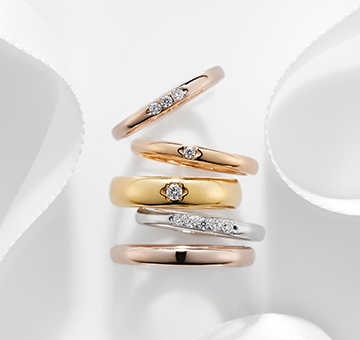 Choose the width
Choose the material

Pt950
Pt999

K18YG

K18PG

K18BG
Choose the diamond

Plain

1 diamond

3 diamonds

5 diamonds
Features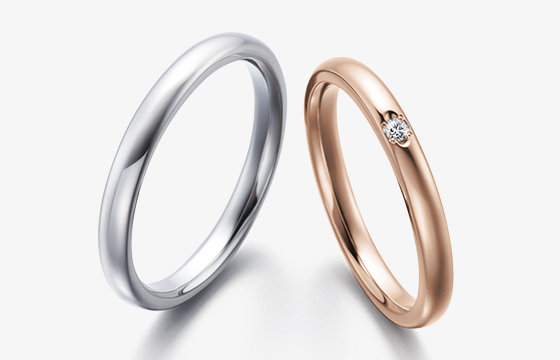 Rounded inner edge for comfort fit
The ring's inner edges are polished into rounded shape, ensuring that it glides onto your finger with the ultimate smoothness and fits comfortably like a second skin.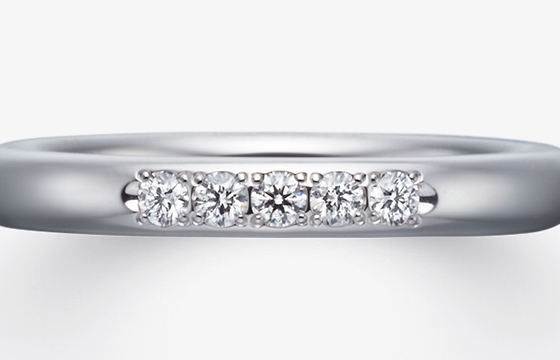 Reflection diamond setting
Both sides feature a unique setting that helps reflecting the light to the diamonds, adding an even brighter sparkle.