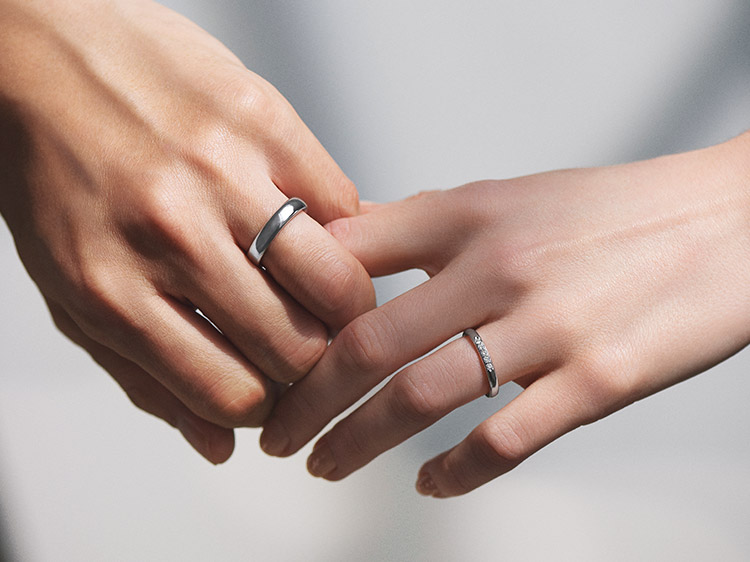 Your vows in your very own shapes.
Enjoy a made-to-order style that fits your own
while pair with your other half.
From the width, material, to the number of melee diamonds,
you can create a special combination that perfectly
fits your own personalities and tastes.
Made-to-order
Simple, yet uncompromising.
Choose from 4 different widths, materials,
and diamond settings to customize it your way.
Choose the width

Choose the material

PT950

18K Gold

18K Rose Gold

PT999

Choose the diamond

Plain

1 diamond

3 diamonds

5 diamonds